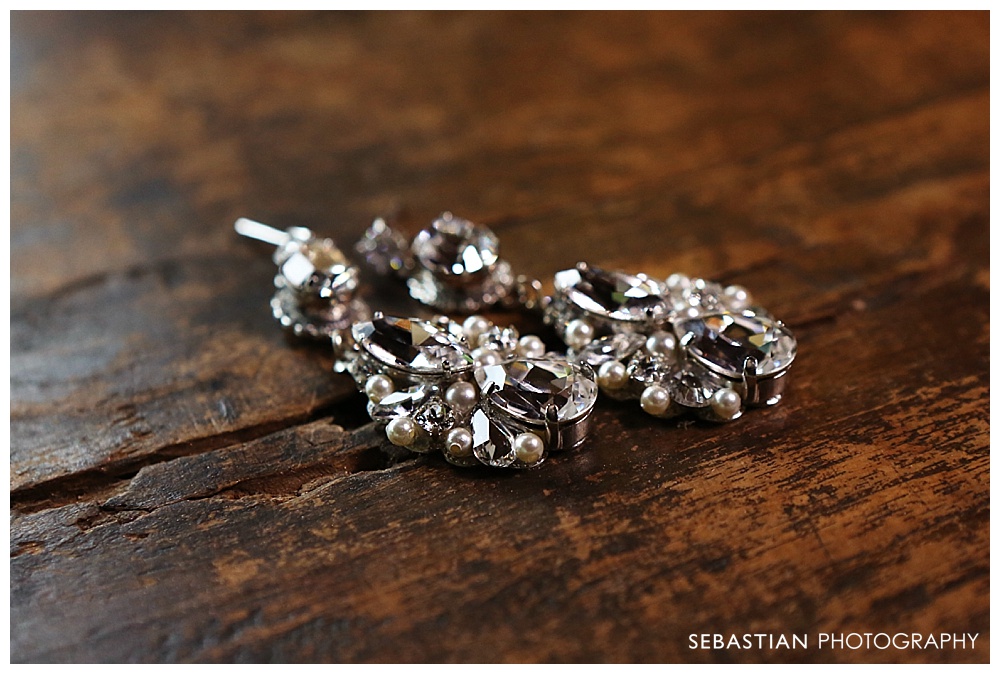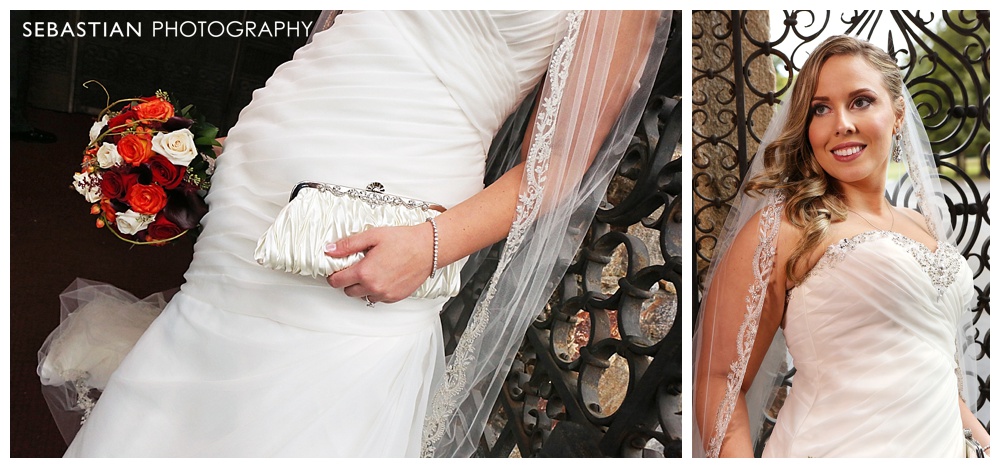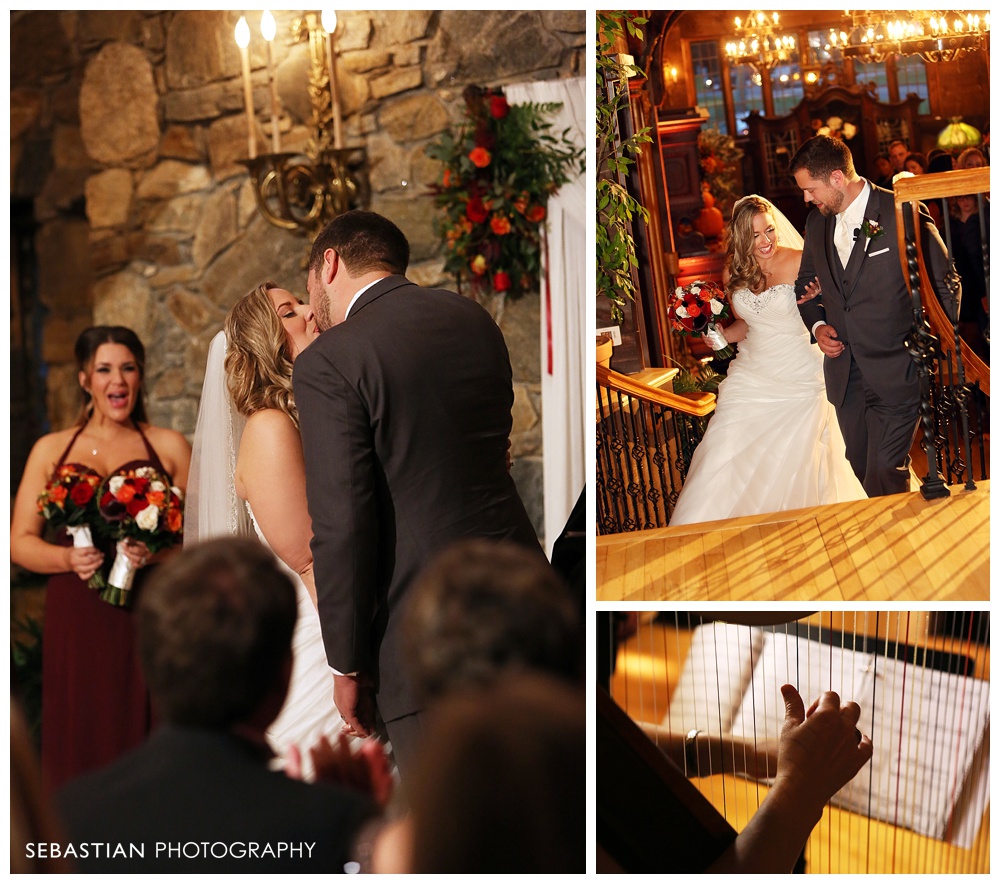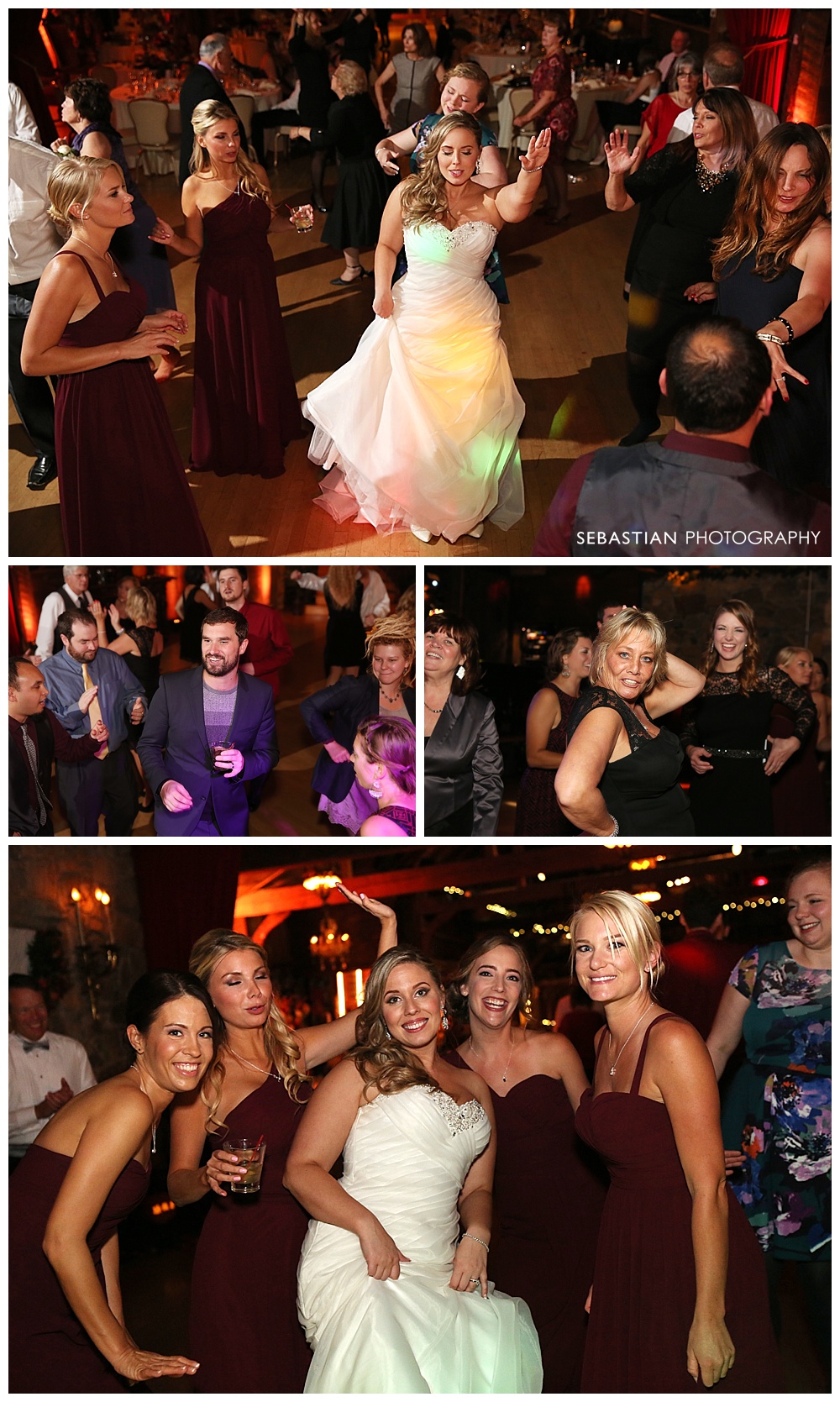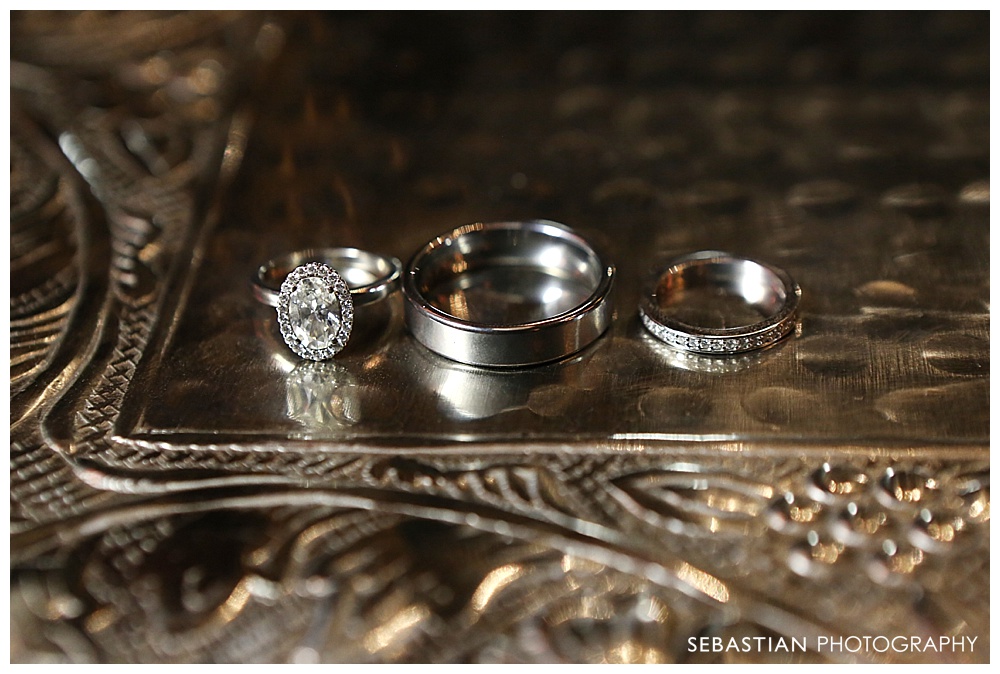 It was Facebook fate. Lindsay was the first person to ever write on Chris's Facebook wall. 10 years later, when he updated his status about moving into her hometown, they reconnected. Only this time, they fell deeply in love. One night, Lindsay came home to their apartment to find tea-light candles spread all over the floor. When Chris walked into the room all dressed up in a suit and tie, Lindsay knew her life was about to change. He got down on one knee and proposed with the most gorgeous engagement ring - you can see it in many pictures above.
When Lindsay + Chris planned for their wedding day, they knew they wanted something unique and different. Bill Miller's Castle in Branford, CT quickly became the venue of choice for its rustic and elegant appeal. They had an extensive collection of antiques from all over the world which made for the best decor and backdrops. The food was excellent and the party was hopping - it was an absolutely beautiful fall wedding.
Lindsay and Chris, we hope you had a fabulous time together relaxing and riding helicopters over volcano's in Hawaii. We know this was your first time ever traveling together and we know it will be magical. Congratulations again, we wish you all the best as husband and wife!
A special thanks to all the talented creatives that brought this event together...

Wedding Venue: Bill Miller's Castle, Branford, CT
Wedding Planner: Jessi Owens
Florist: Flowers by Nancy, Danbury, CT
Bridal Shop: Klienfeld Bridal, New York City, NY
Tuxedo Shop: Men's Warehouse
Transportation: Town & Country Transportation, New Haven, CT
Hair Salon: Naomi Salon & Day Spa, Newington, CT
Makeup Salon: Divine Elegance, Agawam, MA
Music: Jessie The Harpist, New Haven, CT
Cake: J Cakes, North Branford, CT
DJ/Band: Kevin Kashel